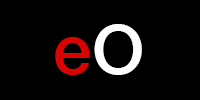 extraORDINARY
Everyday People Excelling In the Day To Day 
extraORDINARY is a short form digital docuseries exploring everyday people pursuing excellence in their daily lives.
Episode 1
Educator Keisha Green Joyner became a fitness competitor at age 44. In her commitment to #relentlesspursuit, Keisha explains how doing "one thing" can change everything.
Episode 2
In 2006, screenwriter and producer Abdul Williams was so inspired by the life stories of Ronnie, Bobby, Ricky, Mike, Ralph, and Johnny — New Edition — that he was willing to write it for free. 11 years later his dream has come true. In this 60-second episode, Abdul discusses his #extraORDINARY journey in persistence from script to screen for BET's The New Edition Story.
Episode 3
Rebecca Alleyne, MD, MHA, is a breast cancer surgeon and pioneer in researching the link between Black women's health and hair. In this 60-second episode, Dr. Becky shares her motivation for the study, grounded in a love for women to wear their hair however they choose while living a healthy lifestyle.
Episode 4
In this 60-second episode, Equinox spin instructor GAIA SCOTT-CROUCH, known for mixing blues, electronica, country, hip hop and all things Beyonce in one playlist discusses her drive to craft the perfect music playlist for each and every class.
Episode 5
In this 60 second episode, Dr. Michelle Rappino, Principal of Ritter Elementary School in Watts, Los Angeles, CA, discusses why appreciating others is key to bringing out the extraORDINARY in those we work with.
Episode 6
In this sixty-second episode, lifetime activist, AGENTS OF CHANGE filmmaker, and college dean Frank Dawson discusses why education is key to being the change you seek to correct.